Residential & Commercial Services
Residentail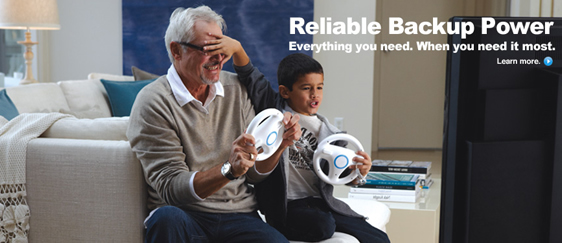 Your home is a busy place. And a commercial-grade KOHLER automatic home generator keeps that rhythm going by providing dependable protection during unexpected power outages. Available with 8.5 to 100kW output capabilities, KOHLER home generators provide worry-free emergency power to support your electrical needs for days, or even weeks. Clean, quiet, automatic backup power - just what your family needs to be safe and comfortable.
The answer to Mother Nature's mood swings.
Keep the game on. The coffee brewing. And the moment alive. Whatever the weather's doing doesn't matter. Because KOHLER® home generators give you the power to live confidently. With Kohler, you stay connected to the world and what you love to do. Whether it's a nasty storm or utility failure, we keep you and your family comfortable, safe and secure. And the best part — KOH LER home generators are priced to fit your budget.
Find the perfect size for your needs.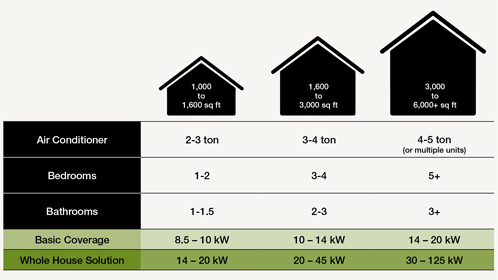 The chart above provides you with a quick, easy way to estimate the right generator for your home. For a more accurate estimate call KISS Generators. Super hero, penny saver and best friend rolled into one.
Who says you can't have it all? At KISS, we provide the best generators money can buy — at a price you can afford. When the lights go out, our generators kick in, restoring your power in as little as 10 seconds — without harming your sensitive electronics. From our smallest generator all the way up to our 125 kW unit, we provide you with the power to keep life going. And we back up that promise with a network of service partners who are trained to take care of your every need.
Because in our minds, a generator is only as good as the company behind it.
Check out our line of residential generators.
Commercial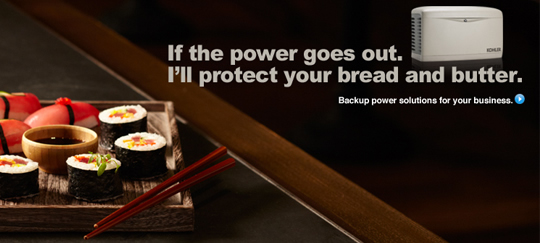 As a business owner, you know exactly what's at stake. A few hours without power, and you're cut off from your work, your clients — and potential revenue. A couple days? Now you're talking serious profit loss and security risk. But it doesn't have to be that way.

Power for today. And every day after.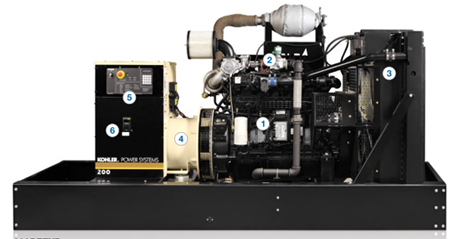 > Automatically restores power in 10 seconds or less
> Powers your communications, computers and security system
> Keeps the lights, A/C and heat on
> Allows you to serve customers
> And more
We think about the challenges you face right now and make equipment to overcome them. At the same time, we keep in mind the realities of the future, including ever-evolving environmental regulations. We're ahead of the curve on environmentally conscious systems. So when we provide EPA-compliant generators from Kohler, you can be sure they meet all federal requirements without the need for expensive upgrades. KISS stays with you all the way.
"Hi Burt, just wanted to thank you for your outstanding customer service last night! We would have been without power for 12 more hours if you hadn't come by at 3:30am!! I have recommended you to everyone in our neighborhood app, which includes Royal Oaks and 11 surrounding neighborhoods. Let me know if there is another place where a recommendation would help you!

Thanks again!" – Faith Gutierrez, TX